Media
RidgeStone Assisted Living Communities Supporting the Wisconsin Dairy Farmer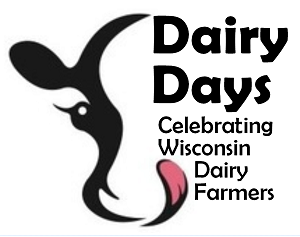 Are you in MOOOOOOD for FREE Milk and Ice Cream Cones?
RidgeStone's Dairy Days project is meant to draw attention to and support Wisconsin dairy farmers who face multiple challenges with sales, pricing, and declining numbers of farms.
Join the RidgeStone Team and others for our Annual Dairy Days in June at RidgeStone Terrace, 291 W Evergreen Pkwy, Elkhorn. We will have 400 gallons available, one gallon per family, and ice cream cones.
Complete details will be available closer to the event. We would be udderly delighted to see you there!

In an editorial on the Wisconsin Public Radio website Jan 5, 2018 by Hope Kirwan wrote, "Wisconsin lost 500 dairy farms in 2017, according to the latest numbers from the state Department of Agriculture, Trade and Consumer Protection. There were 8,801 dairy herds licensed in Wisconsin as of Jan. 1, 2018. The number of dairies in the state has fallen more than 20 percent in the last five years."
Rick Barrett of the Milwaukee Journal Sentinel wrote on Dec 27, 2017, "Sales of milk as a beverage have fallen to some of their lowest levels in decades. The number of dairy operations in the state has been declining for years — to about 9,200 now from more than 14,000 just 10 years ago. At the same time, milk production has increased as farms have become bigger and more efficient. A glut of milk has kept prices low and put pressure on dairy operations of all sizes."
Support our Wisconsin dairy farmers. RidgeStone Assisted Living Communities is proud of their work and supports their efforts.